After a fictitious presidential campaign lasting several months during the first semester, a new challenge took place on our Lyon campus.
The French political news revolving around the upcoming legislative elections, the theme of this pedagogical exercise was a simulation of a session of "questions to the Government" around 4 subjects (more or less inspired by real facts):
Russian-Ukrainian conflict
Covid returns with a new variant
Pension reform
The question of the French nuclear fleet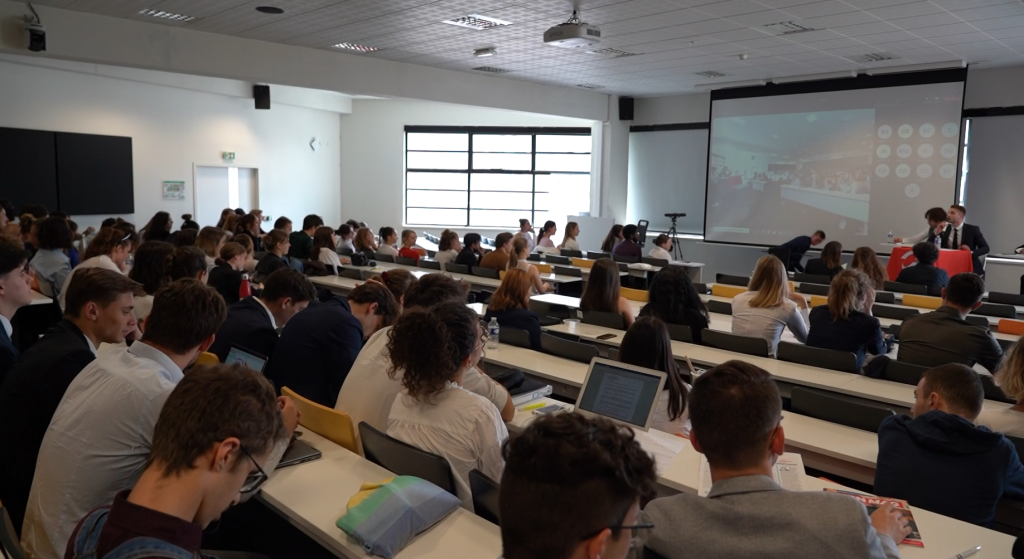 The students were divided into 9 teams: 8 groups of MPs each representing a political party and one team playing the role of the Government.
Their task was to prepare written questions and select one per topic to be asked at the Assembly.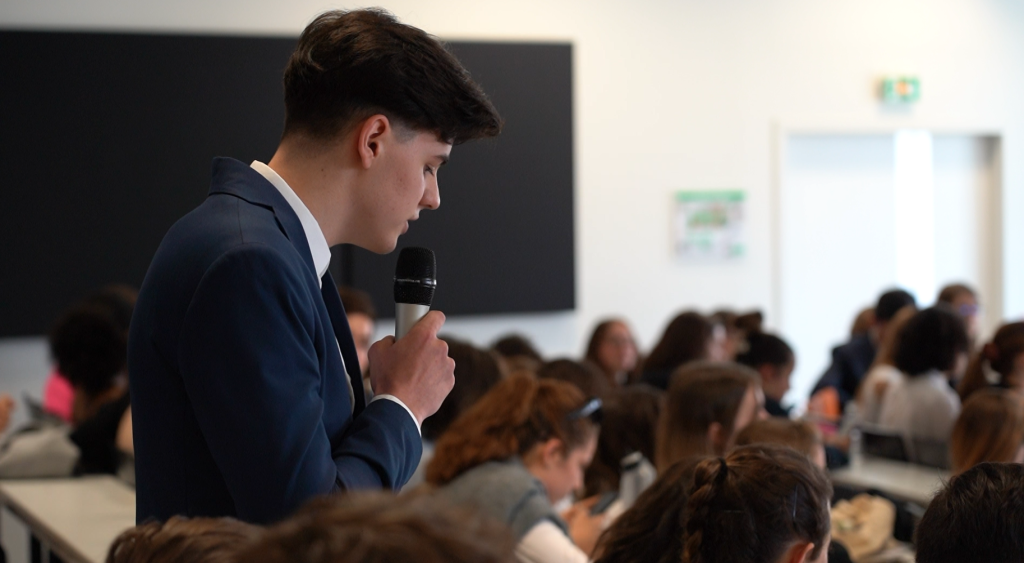 The mission of the government team was, in the first place, to draft a "bill" by theme and then to prepare to answer the questions and attacks of the beginners.
Accompanied by coaches for two weeks, the students were able to discover the importance of legislative elections, learn to have a good posture and work on their oral expression.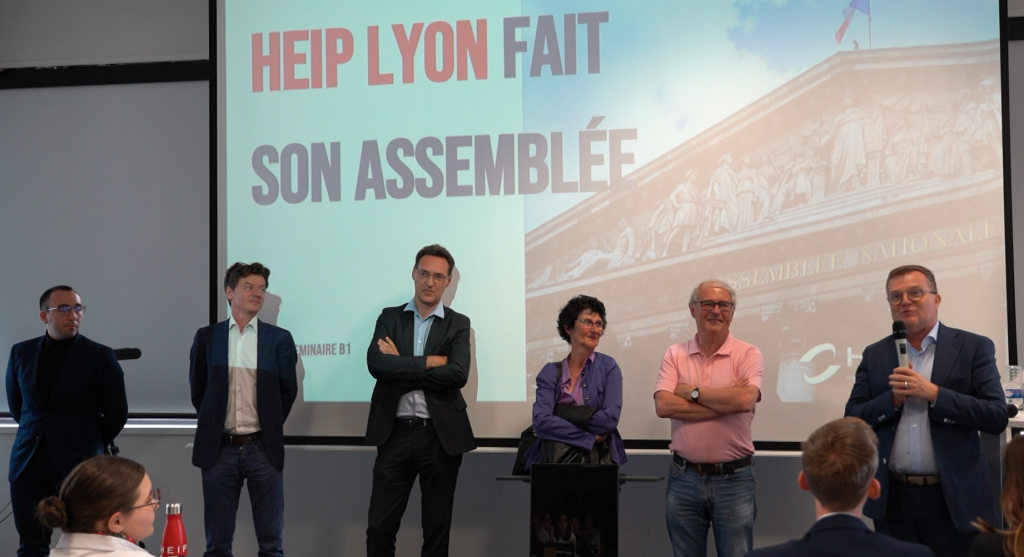 In an amphitheatre transformed into the National Assembly for the occasion, our students were able to shine and convince the audience.
Updated 13 June 2022