A legacy … an ambition
The story begins in 1899. A woman, Jeanne Weill, better known under the pseudonym of Dick May, created the Ecole des Hautes Etudes Sociales, which she set up on rue de la Sorbonne in Paris. The purpose of the institution: to train young people and particularly the teachers of the Republic in this new science that is sociology, to open their minds, to lead them to think for themselves and not through classical education and the press.
We are then the day after the Dreyfus affair. We met there, both among the teachers and among the students, all those who thought that "the Affair" revealed, first of all, a fault in education. It was necessary to go beyond classical education. And, within HEIP, professors from the Sorbonne, politicians, great intellectuals – Anatole Leroy-Beaulieu and Georges Sorel in particular – got down to this immense task.
From year to year, the success will be confirmed. The School diversifies into a School of Morals, a School of Journalism and even a School of Arts.
Renowned academics, such as'Émile Durkheim , founder of sociology as an autonomous discipline, Anatole France , Writer, Nobel Prize for Literature in 1921, Paul Deschanel , President of the French Republic in 1920, will be among the teachers. Léon Bourgeois just like Charles Péguy will be among the regulars. Romain Rolland , the famous author of "Jean Christophe" will be the director of the School of Arts. Gabriel Fauré, Ravel, Debussy will animate the musical evenings.

After the war of 1914-1918, the direction changed, the School was transformed into Advanced International Studies, Advanced Political Studies and School of Journalism. Morality and the Arts disappear.
Throughout the 20th century, the most prestigious personalities of the political and academic world will succeed one another. To cite only a few, we notice in a long list of names, Albert Lebrun, Paul Painlevé, Maurice Schumann, Léon Duguit, Arthur Fontaine, Henry Jouvenel .
All of France's personalities from the political, social or economic world take part in teaching.
Today, HEIP, Hautes Etudes Politiques et Internationales has taken up the torch.
Very quickly, foreign professors and lecturers also came to teach there, soon joined by students who came from Europe and the world.
At the beginning of the 20th century, the originality of our school was already due to the specificity of the pioneering teachings, international relations and social sciences; to the diversity of approaches that combined economists, historians, philosophers, geographers, sociologists, jurists and to the constant concern to provide a comprehensive education, key to understanding the challenges of the contemporary world.
This is how Pierre Mendès-France, during the 1930s, taught political economy there, while Aristide Briand pondered the League of Nations there.
They taught at HEIP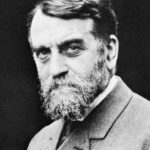 Paul Vidal De La Blache
Founding member of modern geography, Member of the Academy of Moral and Political Sciences, professor of "Geography" at HEIP from 1901 to 1917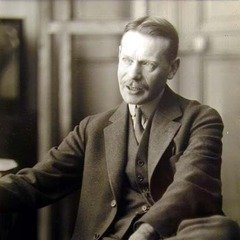 André Siegfried
Founding member of electoral sociology, Member of the French Academy, professor of "Democratic Systems" at HEIP from 1902 to 1905
Bertrand Russell
British philosopher, Nobel Prize for Literature in 1950, professor of "Anglo-Saxon political philosophy" at HEIP from 1910 to 1911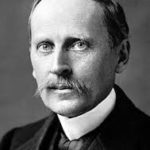 Romain Rolland
Writer, Nobel Prize for Literature in 1915, professor of "Literature and literary and musical criticism" at HEIP from 1902 to 1911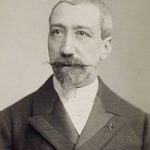 Anatole France
Writer, Nobel Prize for Literature 1921, professor of "Journalistic Writing" at HEIP from 1902 to 1903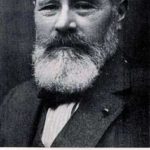 Arthur Fontaine
Drafter of the Treaty of Versailles (1919), First President of the International Labor Organization from 1919 to 1931, professor of "Right to strike" at HEIP from 1900 to 1915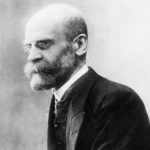 Émile Durkheim
Founding member of modern French sociology, Founding member of the League of Human Rights, professor of "Sociology" at HEIP from 1903 to 1909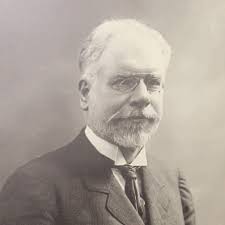 Leon Duguit
French jurist, Founder of the School of Public Service, professor of "Questions of general law" at HEIP from 1907 to 1911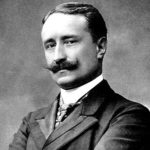 Paul Deschanel
President of the French Republic in 1920, Member of the French Academy from 1899 to 1922, Professor of "Political and International News" at HEIP from 1908 to 1918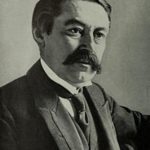 Aristide Briand
President of the Council of Ministers 1909 – 1929, Nobel Peace Prize in 1926, professor of "Social Questions" at HEIP from 1901 to 1902
Leon Bourgeois
President of the Senate from 1920 to 1923, Nobel Peace Prize 1920, professor of "Democratic Doctrines" at HEIP from 1901 to 1911
Victor Basch
Co-founder of the Human Rights League, died for France in 1944, professor of "Political and artistic theories" at HEIP from 1903 to 1921
Updated 24 February 2022